Concert Event Day Information
Everything you need to know to make your day one to remember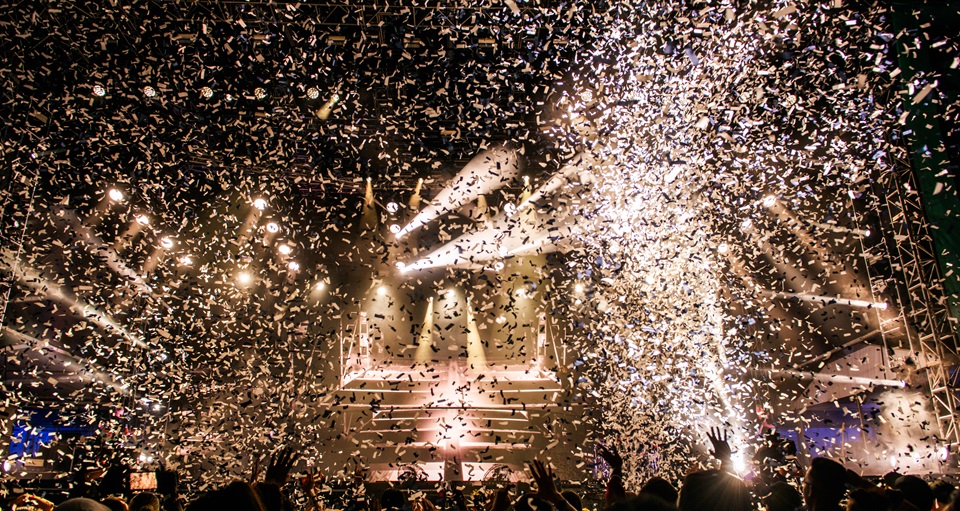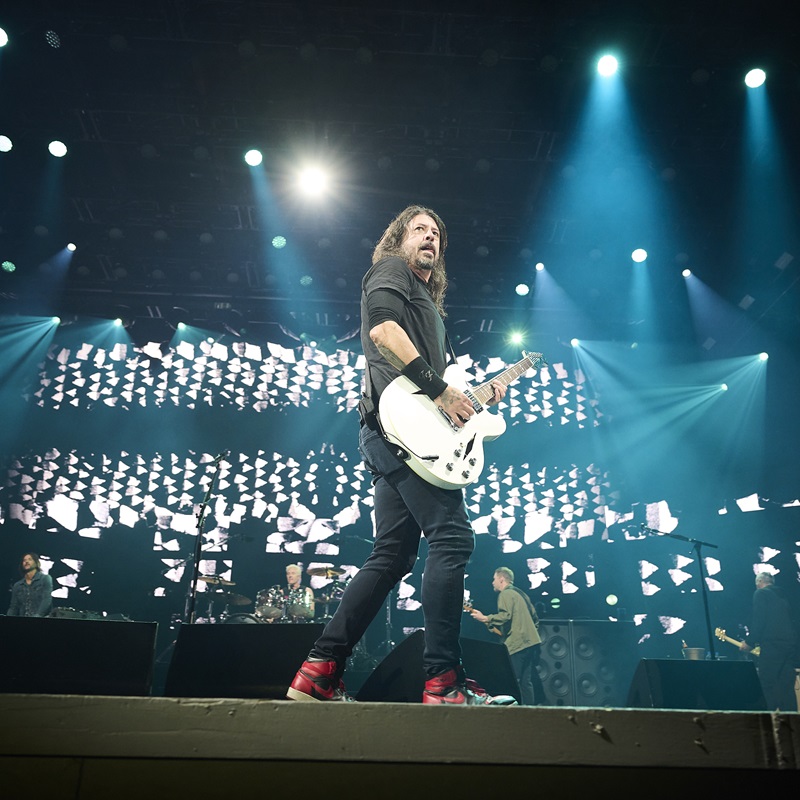 Foo Fighters
Gates Open: 4pm
Teenage Joans: 5pm
The Chats: 6pm
Foo Fighters: 7:30pm
Please note that times are approximate and subject to change.
Buy Tickets
Arriving at the event
Plan ahead and find everything you need to know to get to your next event at HBF Park. Please refer to the latest times listed on the website and allow enough time for your journey to HBF Park.
Getting here
310 Pier Street, Perth 6000
Public Transport
Your ticket to the event includes travel on all Transperth services for three hours before, during and for three hours after the event. Simply, show your tickets to the driver or inspector. Plan your journey here.
Parking
Parking around HBF Park is very limited with most areas being restricted to residents only through the City of Vincent. Further information can be viewed on City of Vincent website regarding carparks within walking distance of the venue. We encourage all patrons to ensure they read street parking signs clearly.
For ACROD parking bookings on Loton Park, visit: https://www.spacetoco.com/space/perth-wa-loton-park-parking
Coach and bus drop off
Have a private Bus or Small Charter? There is a dedicated bus and small charter drop off/pick up station on Bulwer St, adjacent to HBF Park. Please follow traffic management staff directions.
Taxi or Rideshare
The best area for drop off and pick up at HBF Park is on Wright St. Larger concert events will have additional pick up and drop off locations, please follow traffic management staff directions.
Merchandise
Merch will be available outside of Gates 1 and 4, as well as in multiple locations inside the venue from 4pm on event day.
Entry Gates
See the map below to find your way into HBF Park.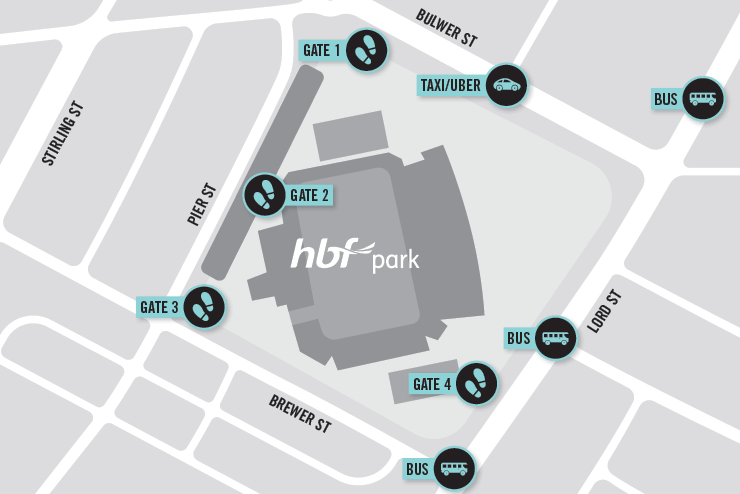 Accessibility
We ensure everyone has a great event experience. Find everything you need to know for your next event including how to get to and from the venue, getting around HBF Park, accessibility seating options and more here.
Venue Entry Requirements
We're committed to providing a safe, healthy and enjoyable environment for all patrons and staff. See our full conditions of entry here to ensure you comply with our policy.
Common Prohibited Items
Prohibited items will not be held for the patron at the gate and must be cloaked.
Scissors or sharp items that can be used as a weapon

Backpacks or Large Bags & any bags larger than A4 (20cm x 30cm)

Professional cameras, Go-Pros, iPads, selfie sticks,or recording devices

Perfume bottles

Alcohol, cans, glassware or eskies

Unsealed water bottles or bottles over 600ml

Strollers or prams

Airhorns, vuvuzelas or laser pointers

ALL AGES EVENT: Children under the age of 14 must be accompanied by a parent or guardian and have purchased a valid ticket.
During the event
We want to ensure you have the best experience possible at your next event.
Safety & security
At HBF Park our highest priority is the safety and security of our guests. If you require security assistance during an event or would like to report suspicious or inappropriate behavior please send an anonymous text to 0466 463 312. Be sure to include your block, row and seat number to ensure we can resolve the issue in a timely manner.
Smoking
Smoking and vaping are not permitted anywhere in the venue, except in designated areas. This includes electronic cigarettes, personal vaporisers, electronic nicotine delivery systems or other battery powered vaporisers.
Food & Beverage available at the venue
Check out our bars and food stalls available at all events here.
Dietary requirements:
Enjoy a range of retail catering options throughout the venue. Vegan, gluten free and vegetarian options can be catered for, just ask our friendly team at the outlet.
Licensing and alcohol-free zones:
Alcoholic beverages must not be taken into or out of the venue. Alcohol must not be consumed in designated 'Alcohol Free' area. It is an offence for minors to purchase or consume alcohol, or for a person to supply alcohol to a minor.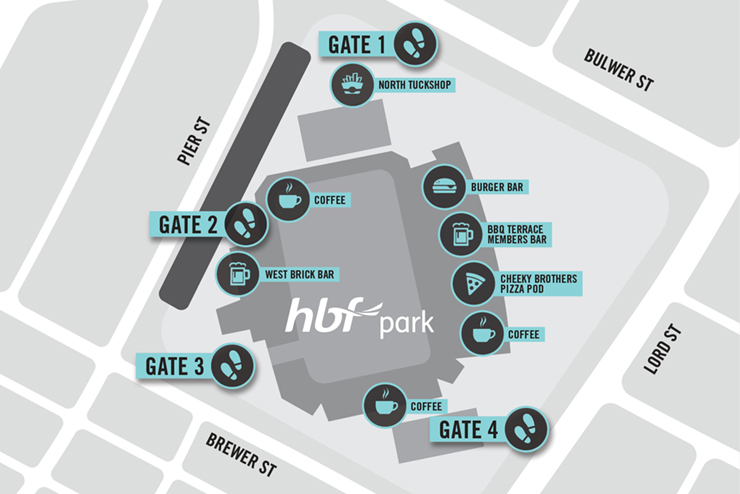 Upcoming events at HBF Park
sport

Perth Glory v Melbourne City FC

Fri 08 December 2023

Nothing beats the passion, colour and noise of a Glory home game, so make sure you're there at HBF Park to experience all the drama of the A-League and cheer your team to victory!

Perth Glory v Melbourne City FC

sport

Perth Glory v Macarthur FC

Sat 23 December 2023

Nothing beats the passion, colour and noise of a Glory home game, so make sure you're there at HBF Park to experience all the drama of the A-League and cheer your team to victory!

Perth Glory v Macarthur FC

sport

HSBC SVNS Perth

Fri 26 - Sun 28 Jan 2024

The Ultimate Rugby Festival is hitting the West Coast, and it's going to be EPIC!

HSBC SVNS Perth
See all upcoming events