Events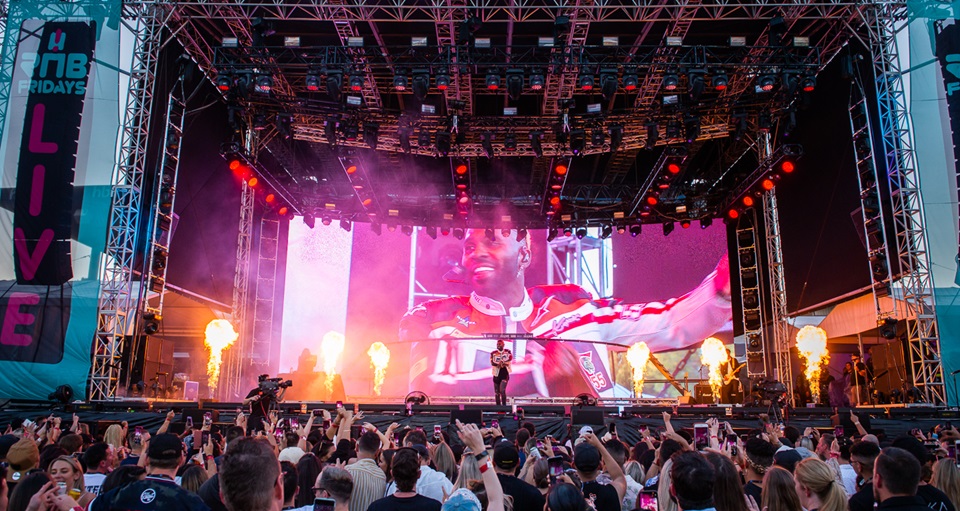 Popular help and support articles
Frequently Asked Questions
To report inappropriate behaviour while attending the stadium, please text 0466 463 312

Please include the following details to assist our team with resolving the issue:

Block, row & seat number for the patron of misconduct
Context of the issue

Yes, you can purchase tickets via our ticket boxes located at Gate 1, Gate 3 & Gate 4 until allocation has sold out.

We recommend purchasing tickets prior to scheduled events via Ticketmaster. You can search and purchase tickets via Ticketmaster

here.

Patrons may bring in food for personal consumption to the venue provided it is packed appropriately and can be viewed by staff or security personnel if requested.

This does not apply to food or beverages for patrons with special dietary requirements, provided that such food or beverages are not packaged in prohibited containers.

Thermoses containing tea and coffee may be allowed, but may be checked for liquor licensing purposes.

Western Force & Perth Glory Events: Yes, all juniors aged 3+ are required to have a valid ticket upon entry to the stadium. Children aged under 3 years are not required to have a ticket, given they will be seated on a parent's lap and not occupy a seat.

Concerts & Other Sporting Events: Please see specific age restriction requirements for each concert on event page.

The selling of tickets via non-authorised sellers is a breach of the conditions of sale of that ticket and those doing so are knowingly breaching this policy. Ticketmaster and HBF Park recommend that you do not buy tickets from non-authorised sellers.

The Hirer and the Venue have the right to refuse your entry.

Prams are not permitted.

Strollers are permitted when collapsed and are smaller than 36cm in width, 36cm in height with no length restriction. Patrons must keep strollers stored under their seats, along with no standing in any area with a stroller, where lines are marked as NO STANDING.

If you have lost an item during your visit at HBF Park, please head to our main Reception Desk where a member of our team can record your details in our Lost & Found.

If you have noticed an item missing after attending the stadium, please feel free to give us a call on 9422 1500

The following items are prohibited from entering HBF Park:

Alcoholic beverages.
Illicit drugs.
Selfie sticks.
Aluminium cans (including sunscreen cans - sunscreen stations provided at venue).
Glass bottles (infant feeding bottles and perfume bottles allowed).
Flares and fireworks.
Musical Instruments including loud hailers and vuvuzelas (unless pre-approved and music pass has been issued).
Umbrellas.
Laser pointers.
Flagpoles over 1.5 metres in length (unless pre-approved).
Weapons or anything assessed as a potential weapon.
Animals (except for authorised assistance animals).
Articles displaying offensive or political messages.
Cameras with lens larger than 200mm (including digital cameras).
Audio and video recorders.
Eskies, bags and strollers that cannot be stored underneath a standard venue seat (when collapsed are no larger than 36cm deep x 36cm high).
Catering from external vendors unless for personal consumption.
Any item deemed by Stadium Management to be either a danger or nuisance.

Click here to view HBF Park's complete Conditions of Entry. Please note; additional prohibited items may be included per event.

You can now purchase accessibility tickets directly via the Ticketmaster website. If you require further assistance when choosing your seat, please call the Ticketmaster accessible seating line if you have a wheelchair, companion card or special needs booking requirements on 1300 446 925 (Mon-Fri, 9am to 5pm AEDT only)

Alternatively, you can submit your accessible booking via request form here.

Western Force & Perth Glory Events: Bags are permitted if they can be stored underneath a standard venue seat. Bags will be subject to bag checks on entry into the venue

Concerts & Other Sporting Events: Please check specific event page for details.

HBF Park has limited food/ bar outlets that will accept cash.

Please note there are no ATM's on site.

Umbrellas are not permitted into the stadium. You will be required to check the umbrella into cloaking.

For wet weather it is suggested to bring either rain jackets or ponchos.
Can't find what you're looking for?
For event enquiries, give our friendly staff a call on (08) 9422 1500 or email us via the button below.
Contact Us