Safety & Security
Your safety and security is our priority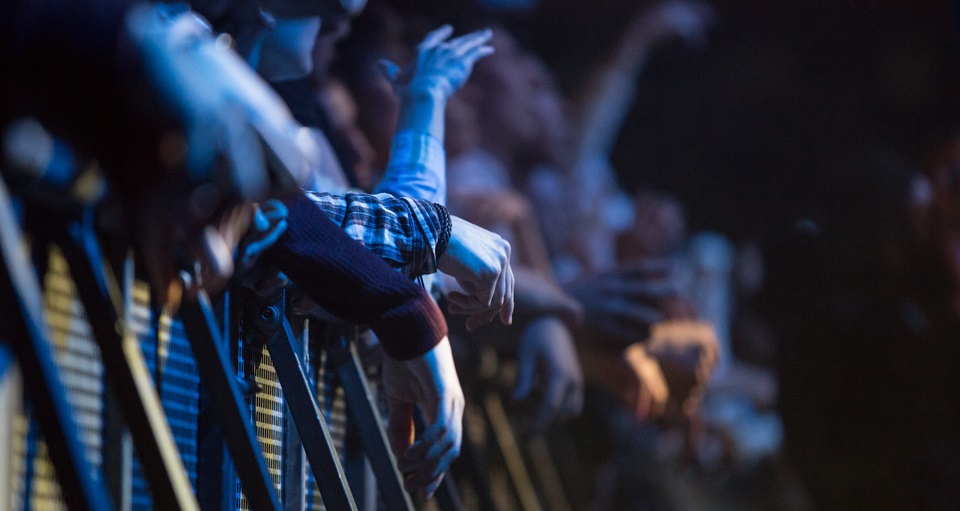 At HBF Park our highest priority is the safety and security of our patrons. Our staff take every reasonable action to ensure we deliver safe and enjoyable event experiences.
All patrons including children must consent to a search of their person and anything they are carrying. Trained security conduct these searches with the use of metal detectors and failure to consent to a search will result in denial of entry. We strongly recommend allowing extra time when arriving at the Stadium to process through the necessary checks.

Extensive CCTV coverage and a strong security presence is used to monitor the venue. Any person suspected of breaching the Stadium's Conditions of Entry may be subject to additional searches, eviction and/or Police charges.
Click here to view HBF Park's complete conditions of entry.
Security Assistance During an Event
If you require security assistance during an event or would like to report suspicious or inappropriate behavior please send an anonymous text to 0466 463 312. Be sure to include your block, row and seat number to ensure we can resolve the issue in a timely manner.
Prohibited Items
The following items are prohibited from entering HBF Park:
Aluminum cans (including sunscreen cans - sunscreen stations provided at venue).
Glass bottles (infant feeding bottles and perfume bottles allowed).
Musical Instruments including loud hailers and vuvuzelas (unless pre-approved and music pass has been issued).
Flagpoles over 1.5 meters in length (unless pre-approved).
Weapons or anything assessed as a potential weapon.
Animals (guide dogs excepted).
Articles displaying offensive or political messages.
Cameras with lens larger than 200mm (including digital cameras).
Audio and video recorders.
Eskies and bags that cannot be stored underneath a standard venue seat (when collapsed are no larger than 36cm deep x 36cm high).

Catering from external vendors unless for personal consumption.
Any item deemed by Stadium Management to be either a danger or nuisance.
Prepare for your next visit
Accessibility

We ensure everyone has a great event experience

Accessibility

Getting here

Find the best ways to get to HBF Park

Getting here