Accessibility
We ensure everyone has a great event experience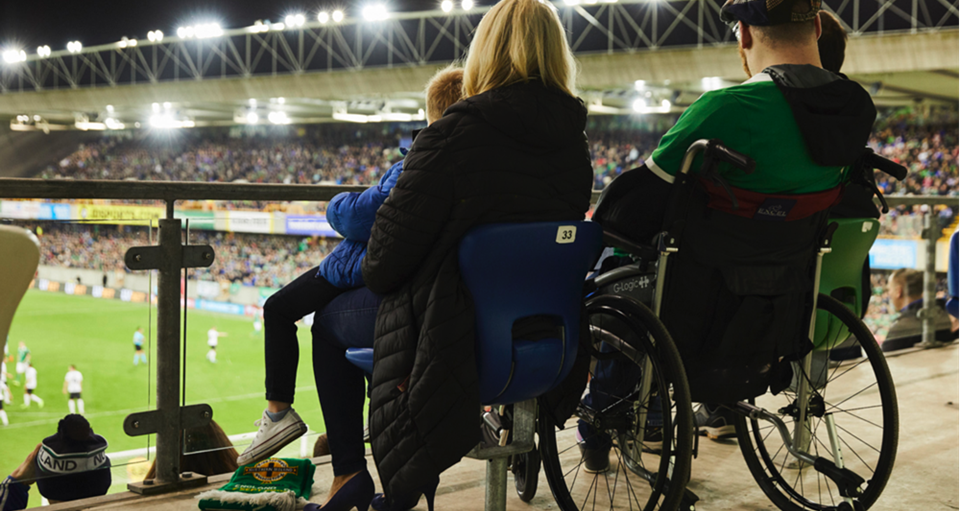 At HBF Park we strive to achieve world class event experiences for all abilities.

Getting to and from HBF Park
PARKING
There are a limited number of Australian Council for Rehabilitation of Disabled (ACROD) parking bays available around HBF Park.
There are 25 ACROD parking bays available on Loton Park which is located on Lord Street and is in close proximity of Gate 4. Loton Park is managed by the City of Vincent Rangers. Costs are applicable. Please note, Loton Park may not be opened for all events. 6 ACROD bays are also available on Brewer Street (closest to the Pier Street end). Costs are applicable.

Once the above allocation are exhausted, HBF Park recommends the below:
Utilise other parking bays around HBF Park
Utilise the drop off and pick up location, situated on Bulwer Street, which is in close proximity to Gate 1
Utilise Taxi or Uber services

Getting into and around the grounds
Access into HBF Park for patrons who have limited mobility is available through all our main gates, Gate 1, Gate 3 and Gate 4. There are a number of ramps located around the stadium to ensure ease of access for the entire ground level.
Patrons with limited mobility can borrow a wheelchair to get from entry gates to their seat. Wheelchairs can be found in our first aid rooms located in the East (behind block E132) and West (behind block W112). Please note, wheelchair use is subject to availability and we recommend you bring your own mobility aid if you depend on them for emergency evacuation.
TOILETS
Disabled toilets are located throughout the entire stadium. For exact locations please review the accessibility map found at the bottom of this page.

STORAGE
HBF Park can store mobility aids, such as wheelchair or walking frames, at any entry gate (Gate 1, 3 and 4) free of charge if not required during the event.
Accessibility seating
CORPORATE HOSPITALITY
All our function rooms at HBF Park are accessible for patrons with lift access for those function rooms on the first floor.
Most of our Corporate Seating options are wheelchair accessible with the exception of the West Open Boxes and some East Open Boxes. Please contact our corporate hospitality team at corporate@hbfpark.com.au to discuss suitable options.
WHEELCHAIRS
All wheelchair seating is located at the back of the ground level in the seating bowl. Each wheelchair seat has one career's seat beside it with the ability to purchase additional tickets (subject to availability). To make use of your Companion Card, please make it known to Ticketmaster upon buying your ticket and bring your card with you to the ground. The card must be present on request by ticketing staff otherwise it may result in the appropriate ticket price being applied.
Please note, the Shed is not wheelchair accessible.
For wheelchair or accessible seating please book your seats directly through Ticketmaster special needs hotline on 1300 446 925.

OTHER ACCESSIBLE SEATING
Patrons looking to purchase accessible seating, with limited or no ability to use stairs, can purchase tickets on the ground level (S116 – S123, E124 – E132, N133 – N140, W101 – W115).
Please note level one seating (E224 – E232, W207 – W211, S217 – S223) is only accessible by stairs and is not recommended for patrons who aren't comfortable walking up or down stairs. There is no lift access to seats in level one grandstand (E224 – E232, W207 – W211, S217 – S223).
Accessibility advocate
You can arrange to meet with an accessibility advocate upon your arrival at HBF Park. Our advocate can assist you finding your seat, nearby services and answer any other questions you may have.
Be sure to book this service in advance by contacting us at contactus@hbfpark.com.au or 08 9422 1500.

Accessibility map
View our accessibility map below or download a copy here.
Prepare for your next visit